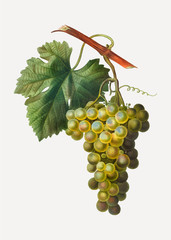 At Maison Michel Gawron, our top priority is to respect nature and minimize our impact on the environment. We fully acknowledge the detrimental consequences that viticulture can have on biodiversity, soil and water quality, and climate. That's why we have made the decision to commit to certified organic agriculture.
As independent winemakers, we take pride in preserving our terroir and natural heritage. We work in harmony with nature by using environmentally friendly cultivation methods. We prioritize natural treatments and biological pest control methods to preserve the ecological balance and health of our vines.
Beyond our commitment to the environment, Michel Gawron champagnes stand out for their exceptional quality. We are a family of champagne producers who have developed a unique expertise that we pass down from generation to generation. We pay special attention to each stage of production, from cultivating the vines to bottling the final product.
The result is an authentic and organic range of champagnes with a character and complexity that reflects our commitment to preserving the environment. We work with traditional grape varieties and use proven winemaking methods to produce champagnes with a unique flavor profile, unmatched in the industry. We are proud of our Organic Agriculture certification, which recognizes our commitment to the environment and the quality of our products.
By choosing Michel Gawron's organic champagnes, consumers can enjoy the pleasures of a superior quality product while supporting a winemaker who is committed to preserving the environment for future generations.